Description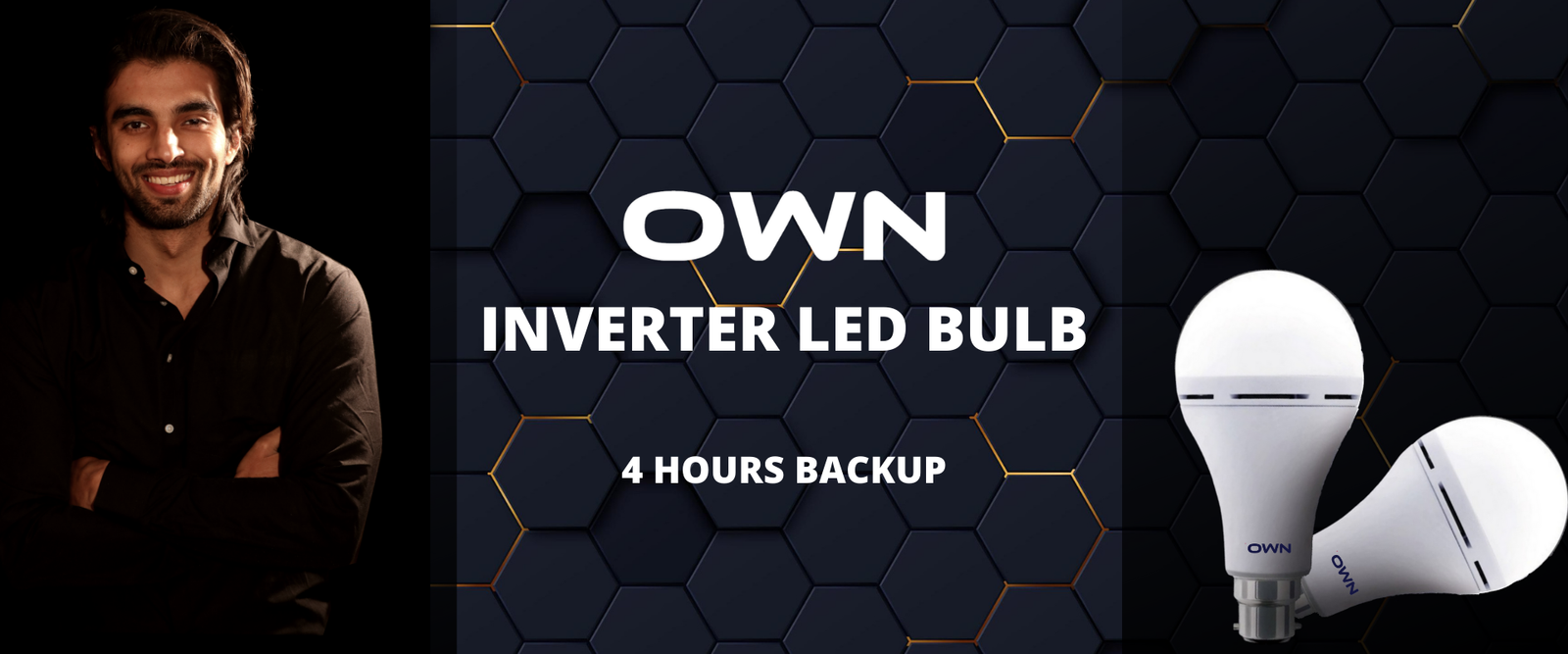 Fear of Power Cut Now enjoys a continuous lighting experience with OWN LED 12W. It has a 2600mAh Lithium battery which gives you continuous lighting back up to 4 hours. It will take 8-10 hours for full charging.
Unpredictable power cuts can be extremely troublesome, especially if you are in the middle of doing something very important and suddenly, the light goes out. Now you don't need to worry about any power cuts, because OWN has come up with its latest offering: OWN Inverter bulb. It is a 12 Watt Rechargeable Emergency bulb, which promises up to 4 hours of continuous lighting backup during power cuts.  Brightness (Lumen output) becomes 50% when on battery mode. Power Requirements: 220-240.
Charging Time

The charging time of this bulb is 8-10 hours. Once Battery is fully charged the current stops and protects your battery from overcharging. Built with quality materials and circuitry to keep your home safe.

Energy Efficient Bulb

Made of quality LED which consumes extremely low power. It not only saves energy but also protects the environment.

Universal Fit

Simply install this directly into light fixtures; it can easily fit into any bulb socket with ease; making it universally compatible.
Power Out, Light On!
If the power needs to be turned off for any reason, or if there is a sudden power outage, the bulb will automatically activate for up to 4 hours

It has a built-in rechargeable lithium-ion battery that can provide light during a power outage

The bulb lights when it comes in contact with metal or water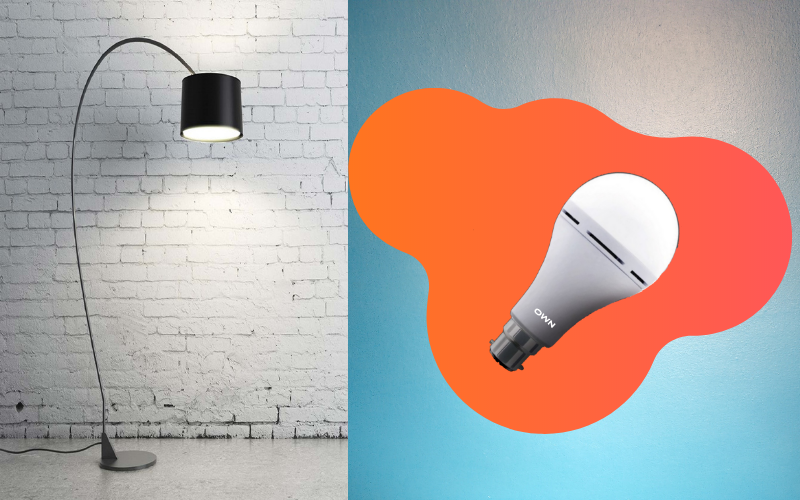 Instant Brightness
This 9W bulb provides soft and bright light to you, illuminating the wide-area without glaring and flashing

The LED bulb is able to maximize its brightness immediately when powered on there's no waiting time required

It comes filtered with no difficulty or strain on the eyes of the user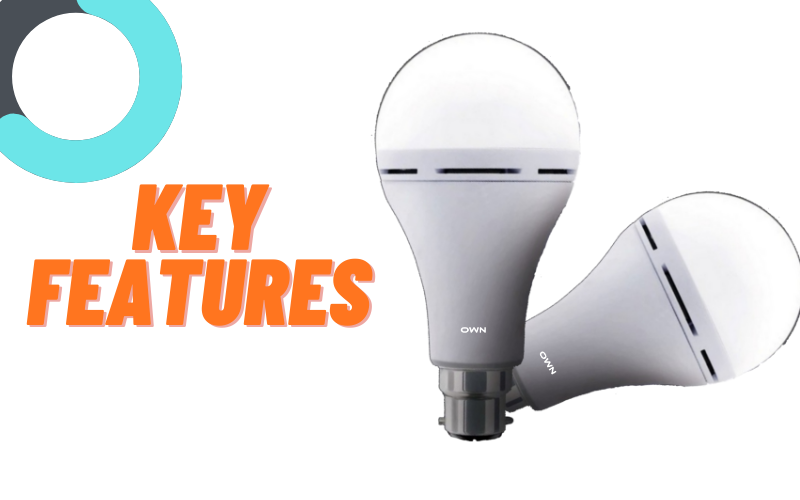 Technical Specification
Product description: Inverted LED 12W

Rated current: 0.045A

Operating voltage range: 100-300V AC

Color temperature: 6500K

Charging time: 8-10 hours

Back-up time: 4 hours maximum

Battery Type: Lithium
Rated capacity of battery: 2600mAh

Overcharging protection: Yes

Cycle lifetime of battery: 500 times (complete charge and discharge)